The pandemic situation we have been struggling with for the past months has changed the way we look at our health. Many actions which are not directly linked to COVID-19 have been postponed or cancelled. However, our heart is so important that nothing should stop us from preventing its diseases. Therefore, the World Heart Day is happening this year on the 29th of September. At PRS Healthcare, as the leader in the repair of TEE probes,  we know how important cardiology is. That is why and we want to tell you more about this World Heart Day.
"Use heart to connect"
According to the World Heart Federation, cardiovascular disease (CVD) remains the world's number one killer. That means that it represents more than 18 million deaths every year. Unfortunately, the healthcare crisis we have all been through has made things worse. "For the 520 million people living with CVD, COVID-19 has been heartbreaking. They have been more at risk of developing severe forms of the virus. And many have been afraid to attend routine and emergency appointments, and have become isolated from friends and family." 
That is the reason why the World Heart Day 2021 will be dedicated to "connecting people to heart health".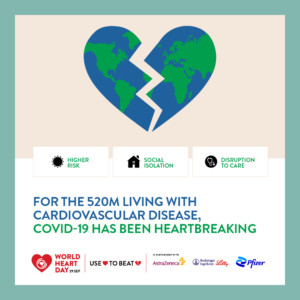 Three key pillars
The World Heart Day is built around three main ideas. These three pillars are all about "connection". They aim at taking better care of everyone's heart, especially those who are at-risk, like pregnant women for example, or in lower resource areas and communities.
Equity : The World Heart Federation explains "

Disconnected hearts are at greater risk of heart disease and stroke due to lack of access to CVD prevention, treatment and control. Yet, half the world's population doesn't have access to internet connectivity."

Prevention : A healthy diet, a bit of simple exercise, like

walking

for instance and staying away from tobacco can do a lot for your heart.  For example, "digital tools, like phone apps and wearables, can really help you to get motivated and stay on track" according to t

he World Heart Federation.

Community : Unfortunately, the global pandemic situation had the effect of isolating even more the people who, due to their social background, were already disconnected from the health system. "

No one should have to feel alone, pandemic or not. So let's use technology to overcome isolation and gaps in care" warns the

World Heart Federation.
Get involved!
There can be many ways to get involved in the World Heart Day around the world. We at PRS Healthcare, as the leader in the repair of TEE probes, chose to share the latest news in cardiology on our blog and put your heart health first, all year long.