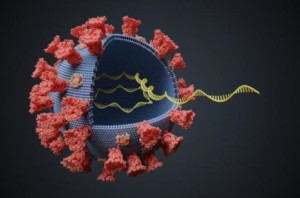 A l'heure où l'Hexagone vit son 3e confinement, une étude retient l'attention de notre laboratoire expert en réparations de sondes échographiques. Cette étude concerne la lutte contre la Covid-19 grâce à l'utilisation des ultrasons. Elle est menée par une équipe du très sérieux Massachusetts Institute of Technology (MIT). Quel est le procédé ? Est-ce une piste sérieuse ? Forcément, PRS Healthcare a voulu en savoir plus !
L'étude
Les fruits de cette recherche sont à lire dans le Journal of the Mechanics and Physics of Solids de mai 2021. Les chercheurs ont étudié les possibles effets des ultrasons sur le coronavirus. Comme l'explique Tomasz Wierzbicki, principal auteur de l'étude : "Nous avons prouvé que sous l'excitation des ultrasons, l'enveloppe et les pointes du coronavirus vibrent, et l'amplitude de cette vibration sera très grande, produisant des souches qui pourraient briser certaines parties du virus, causant des dommages visibles à l'enveloppe extérieure et peut-être des dommages invisibles à l'ARN à l'intérieur".
Complexité
L'équipe a exposé le virus à différentes fréquences d'ultrasons. Les résultats obtenus ne sont pas encore totalement satisfaisants car selon les différentes expositions certaines parties du virus se brisent… Mais pas d'autres. Pour le moment, la complexité est donc de trouver la fréquence qui détruira le virus dans son intégralité sans pour autant être invasif pour le patient.
A partir de là, le chemin est encore long car les fréquences des ultrasons varient de 16 000 à 10 000 000 Hertz. Celles utilisées par les chercheurs varient entre 25 et 100 mégahertz : les fréquences utilisées dans l'imagerie médicale.
Une piste à explorer
Y'a-t-il vraiment un espoir de voir cette solution aboutir ? A l'heure actuelle, hormis la vaccination qui est une solution de prévention, aucun traitement n'est efficace sur le plan de la guérison. Dans ce contexte, les chercheurs estiment qu'il s'agit d'une piste à explorer. En effet, selon eux : "le présent document résume les résultats de l'étude de faisabilité et indique un plan de recherche de suivi. Il s'adresse à tous les publics et vise à lancer une discussion et une collaboration dans plusieurs disciplines de la microbiologie, de la physique et de la mécanique. Les résultats obtenus sont surprenants et en même temps très prometteurs".
Pourquoi pas ?
Effectivement, c'est une piste à explorer. Les ultrasons ont déjà d'autres applications de ce type. Pour détruire les calculs rénaux par exemple. Dans ce même cadre, notre laboratoire de réparations de sondes échographiques vous a aussi parlé dans son blog des ultrasons contre la maladie de Parkinson ou contre la maladie d'Alzheimer. Les exemples sont nombreux !