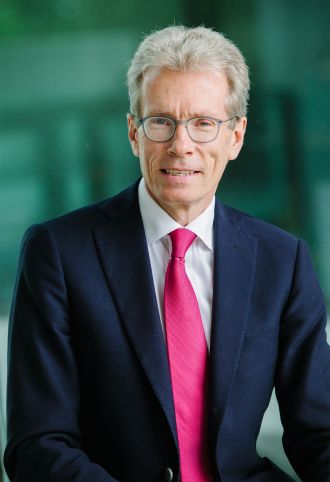 Dans le monde de l'échographie, vous connaissez les jumeaux monozygotes. Vous connaissez aussi les jumeaux dizygotes ou faux-jumeaux… Mais connaissez-vous ce 3e type de gémellité : les jumeaux semi-identiques ou sesquizygotes ? Certainement non. Aucun problème, PRS France vous l'explique en quelques mots.

Les sesquizygotes
Les sesquizygotes sont un type de gémellité très rare. En effet les monozygotes sont issus d'un seul ovule fécondé par un seul spermatozoïde. Les dizygotes, en revanche sont conçus à la base par deux ovules différents et fécondés aussi par deux spermatozoîdes distincts.
Mais quand deux spermatozoïdes pénètrent au même instant par deux spermatozoïdes, normalement l'oeuf n'est pas viable. "Trois ensembles de chromosomes sont généralement incompatibles avec la vie" comme l'explique le Professeur Fisk qui a suivi ce type de grossesse. Mais, poursuit-il : "l'œuf fécondé semble avoir également divisé les trois ensembles de chromosomes en groupes de cellules, qui se sont ensuite scindés en deux, créant ainsi les jumeaux".
Une gémellité rarissime !
A l'heure actuelle, seul deux paires de jumeaux sesquizygotes sont identifiés à travers le monde. Les premiers jumeaux du genre sont nés en 2007 aux Etats-Unis. Mais ils ont été reconnus sesquizygotes seulement après leur naissance.
Les second jumeaux ont été repérés, par Professeur Fisk, à Brisbane, dans l'État du Queensland en Australie. Le diagnostic a été posé au cours de la grossesse grâce -à l'origine- à une échographie. Et c'est là, la grande première.
Les jumeaux sesquizygotes australiens
Ainsi, les jumeaux sesquizygotes -un garçon et une fille- sont aujourd'hui âgés de 4 ans. S'ils ont en commun la totalité de leur ADN maternel, ils n'ont que 78% de leur ADN paternel identique.
Bien qu'en bonne santé, ils restent sous surveillance médicale étroite. A cause d'une dysgénésie gonadique, la fille a du subir une ovariectomie. De son côté, le garçon passe régulièrement une échographie des testicules afin d'écarter tout problème au niveau de son système reproducteur.
Pourquoi maintenant ?
Les premiers sesquizygotes ont aujourd'hui 12 ans et les seconds 4. Pourquoi alors en parler maintenant ? Ce qui fait resurgir ce cas, c'est la publication le 28 février 2019 dans The New England Journal Of Medecine d'un article sur les jumeaux sesquizygotes. Un article auquel de nombreux professionnels de santé ont participé dont le Professeur Fisk.