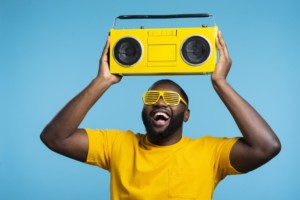 On a daily basis for prevention but more importantly after a cardiovascular accident, taking special care of your patient's heart is a must to protect the muscle. With a wide range of well-known allies and enemies, some remain unfamiliar.Today, our labs specified in ETO sound probes reparation introduces you to a not so popular yet efficient ally : musicotherapy !
Studies
Studies have shown the benefits of music on our mood… But also on the heart. One of the latest studies on the matter, published by the American College of Cardiology in March 2020, has revealed the results of a 7 years long research conducted on 350 patients who had suffered from a heart attack.
The first half of the patients received standard drug treatment meanwhile the other half, in addition to the treatment, were asked to periodically listen to their favourite musique for 30 minutes.
The outcome
By the end of the 7 years study, the second half of the patient who listened to music found their anxiety reduced to a third in comparison to the other group. The same applies to thoracic pain that went down to a 25% difference with the group following a drug only treatment.
According to Predrag Mitrovic, a cardiology teacher at Belgrade Medical School and main conductor of the study, listening to pleasant music has genuine effects on the physical, with high blood pressure and heartbeat frequency decreasing. Also, listening to music we enjoy leads to a secretion of endorphins, a hormone that enables the dilation of blood vessels. In reverse, aggressive music would cause the blood cells to withdraw.
Other allies
Your patient's heart other allies, that were previously mentioned in our blog :
Other enemies